Melges One Design
MELGES..

.
Equiplite Deck hardware | Running rigging hardware is accepted in the One Design Class.
The

MELGES

has been summarized in four important terms: "The ultimate. The maximum. In Ultra High Performance. One Design Racing."

MELGES

describes the cooperative spirit. "It all ties together with rig | sail and the Deck hardware and the boat because all the groups work together as a team all the time. We are always communicating with all different parties to improve the product."

The

ultimate

. The

maximum

. Ultra High

Performanc

e. Saving

weight

..
One Design

Equiplite

.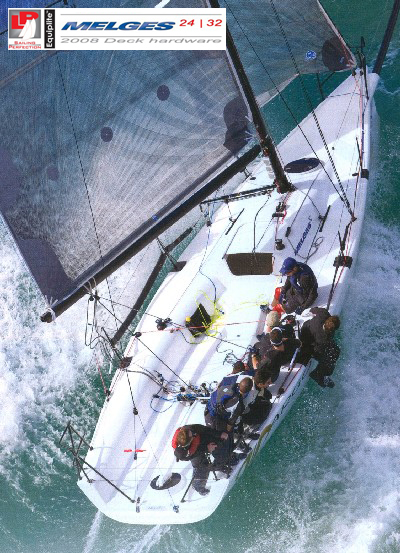 © Melges Europe
Equiplite Deck hardware | Running rigging hardware

MELGES

24

| 32



MELGES

20

|

MELGES

24

|

MELGES

32




Exclusive sales by:
Melges Global [USA] | melges-usa@equiplite.com

Melges Europe SLR | melges-eu@equiplite.com